Everything you need for a high-functioning dental practice.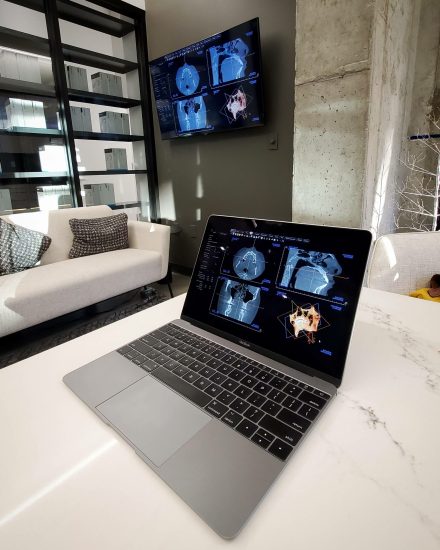 Tired of technical issues interrupting your dental practice?
Running a dental clinic is all about creating a calm and positive experience for your clients.
Not having your basic operations under control can get in the way of what you do best – providing excellent care.
Inefficient IT systems and solutions put you at risk of:
Losing patients due to scheduling errors

Mismanaging confidential data and information

Increasing your workload with ineffective processes
IT support revolutionizing the dental experience for everyone
Make your dental practice a place that patients can actually look forward to visiting.
When you work with F1 iT, you don't have to worry about whether or not your workflow is as efficient as possible.
Let us take the stress out of management by assessing the specific needs of your clinic, installing precisely what you need to enhance your operations, and servicing and maintaining all systems to ensure everything runs as smoothly as possible.
With the help of sophisticated, professional dental IT software and hardware, you can create an environment that supports you and your team in providing first-class customer service and dental care.

Boost Patience Experience
Make your patients feel at ease in a calming, professional space.
Effortless payments: POS installment and maintenance
Entertainment: Patient gaming and media facilities
Security: Compliant data removal and surveillance

Lighten your workload so your team has more time to focus on patients.
Professional guidance: Project management and access control
Cutting-edge technologies: Telephony (VOIP), servers, and workstation installment and maintenance

We'll ensure all IT systems are running smoothly after they've been installed.
Technical support: Software and hardware maintenance
– Organization: Cable management and optimization
Efficient flow: Network infrastructure assessment
No more technical headaches
It's super easy to get started on your IT management journey. Whatever works for you, we'll be ready on the other end to give you a helping hand. 
IT support when your dental team needs it the most

Schedule your call with a member of our friendly team. We'll discuss the needs of your dental clinic and determine what kind of IT software and hardware you need to ensure your practice is functioning at its highest possible level.

IT software and hardware installation
Following on from your initial call, a member of our expert dental IT support team will come to your clinic to install your software and hardware, introduce your staff to the new systems, and ensure everything is up and running smoothly and securely.

Manage your dental IT systems
Once everything has been installed, we provide continuous support in managing and maintaining your dental IT systems, so you don't have to worry about technical issues holding you back ever again. Our experts can efficiently react to any technology need that arises and minimize downtime.
Frequently asked dental IT and servicing questions
Curious as to how dental IT installation and servicing works? Explore our helpful list of FAQs to find the answers to your questions right here.
Still have questions for us? Don't hesitate to get in touch – we're always happy to help!